No illustration blog should be without mentioning comic artist, illustrator and painter James Jean. Described as the 'rockstar of the illustration world', James captured my attention a while ago with his exceptional draughtsmanship and imagination.
The Los Angeles based artist has claimed to use sources as varied as Japanese woodblock prints, Northern Renaissance paintings and etchings, Chinese scroll paintings, Shanghai advertising posters, comics and anatomical charts. This certainly shines through in his work.
What I find exciting about his work, is its evolution, with constantly changing and adapting characters and environments. His work is well suited to a blog, found here, documenting these transitions through style and innovation. Although not all his subject matter will be to everyone's taste, his work demonstrates almost unparalleled originality and is always to be found at the cutting edge of the illustration and contemporary art world.
His exhibition 'Kindling' is currently being shown at the James LeVine Gallery in New York and ends February 7, 2009.
'Space Race'
'Trike'
'Dive'
'Crayon Eater'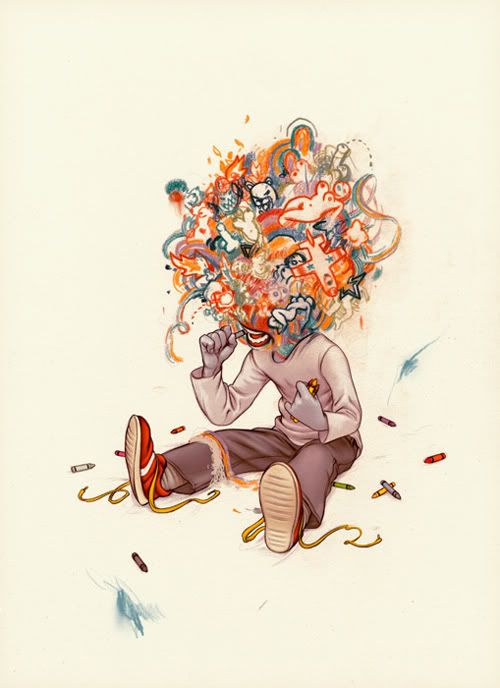 From Sketchbook: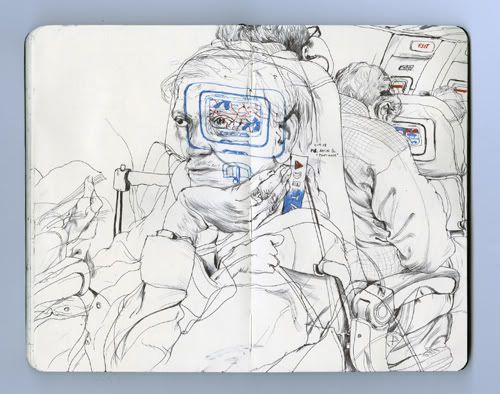 ⓒ James Jean 2009
Yours Sincerely,    
The Moon Ape