The super fine, and almost photographic quality of Martin Taylor's birds took me by surprise the other day. I see contemporary illustration techniques referring back more and more to traditional methods, including watercolour and pencil drawings. As such, I felt this set of images were a perfect addition to this blog in their demonstration of awesome draughtsmanship.
Parrot, pencil on paper: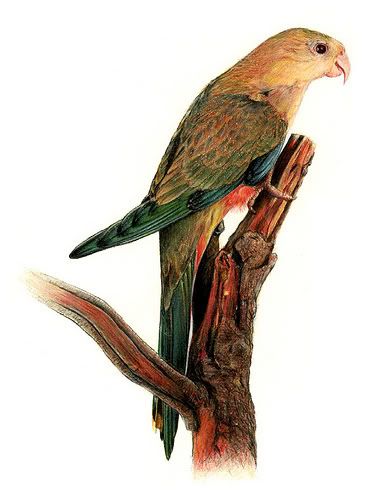 Mangrove Golden Whistler, pencil on paper: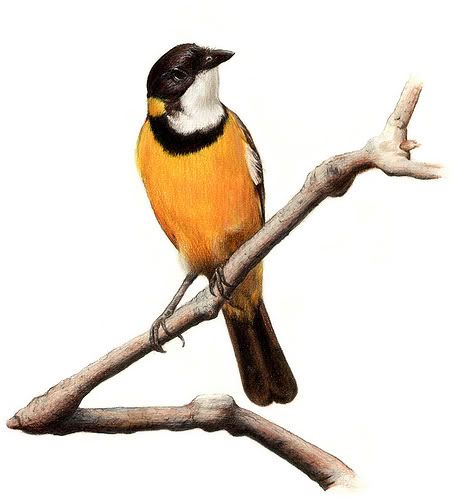 From a background in design, Martin started illustrating birds when he had an illness and was, plainly, 'bored beyond description'. He usually references photographs that he takes himself or sources elsewhere, including on Flickr.
Martin's skills stem from a method taught to him at college where the reference picture is turned upside down. The illustration is then drawn upside down.
'
It is a great way to unlearn what your brain thinks you see rather than what you are actually seeing. I found this was a great way to start really seeing what I was drawing rather than a pre-conceived idea
.'
Red Crowned Robin, pencil on paper:
Martin Taylor
If anyone has used the facebook graffiti application, they know how awkward and difficult it is to use to draw the simplest objects. Martin appears to have got a grasp of how to use it: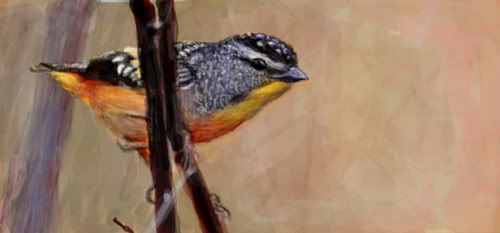 More of Martin's work can be found online
here
.