Raul Real's 3D character illustrations demonstrate some great skills in not only digital 3D illustration, but also creative character design. From Spain, but working for Argentinian advertising agency Santo, Raul works with 3ds Max software, with initial concepts drawn out as pencil sketches.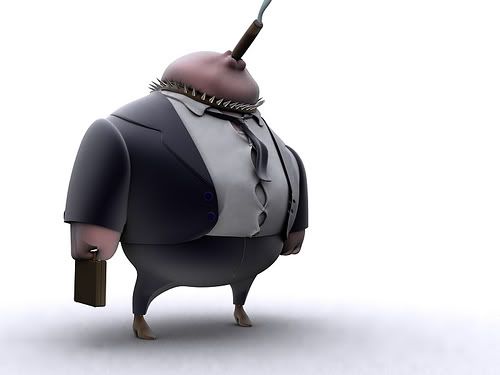 Raul is inspired by anything around him, from what's in the news to ideas brought to him by his children. I particularly like the lighting effects present in his work, which add to the form and shape of the illustration, but also create a dream-like quality that compliments the nature of his concepts.
ⓒ Raul Real, 2009
As for the future, Raul says it is very important to him to continue working in advertising, television and animation, which he is passionate about. He is keen to develop his characters further and develop his creativity within this field.
Good luck Raul!
Find more of his work here.
Moon Ape