Betsy Walton's bright and meticulously crafted paintings have a mysterious quality that make for a very fun viewing experience. I particularly like her way of contrasting organic forms and shapes with man-made objects, products and geometric shapes.
From Portland, Oregon, Betsy has always enjoyed making things, it being a steady progression. 'I followed my interests and stayed with it'.
In creating her paintings, Betsy uses watercolours on printmaking paper, or panels, acrylic gouache and a mechanical pencil. Occasionally she will use coloured pencils or collage paper into her work as well.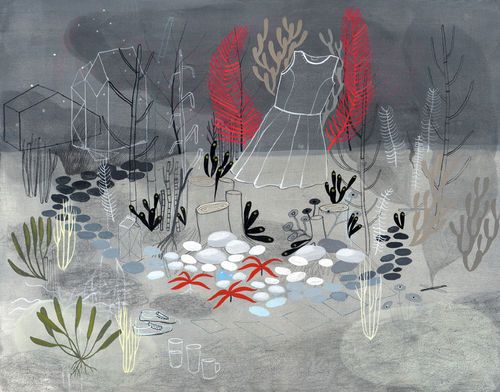 'Being surrounded by a lot of fun materials and a fresh piece of paper' is the thing that inspires her creativity most.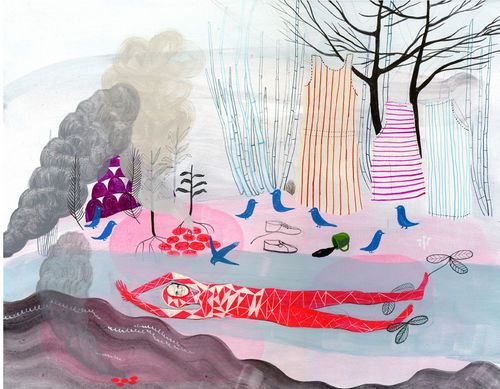 © Betsy Walton, 2009
Not revealing too much about her present activities, Betsy says she is currently working on a painting for a friend.
Great stuff, Betsy,
MoonApe: Follow me on Twitter